Case studies
East Gippsland Water plug leaks with Aqua Seal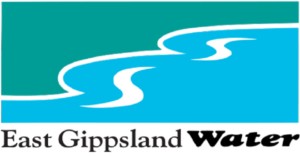 During an ongoing inspection program to identify & eliminate inflow and infiltration sources in sewer manholes, East Gippsland Water crews identified a massive infiltration source with an estimated 2 litres per second of flow welling up through a large hole in the bottom of the chase.
Operators isolated sewage flow to the MH by plugging the upstream pipe. Once the 300mm diameter inlet pipe was isolated, the crew then inserted a timber block some 200mm into the hole in the chase before injecting ISC Services Aqua Seal via a short copper pipe to successfully seal the leak and stop the infiltration.
At an infiltration rate of 2 litres per second, the East Gippsland Water team have regained in excess of 170kL per day of capacity and saved sewerage operating costs due to this leak alone of approx $300 per day (based on a median sewerage operating cost of $1.93/kL).
Video: Infiltration prior to sealing
Photos and video reproduced courtesy of East Gippsland Water
Problem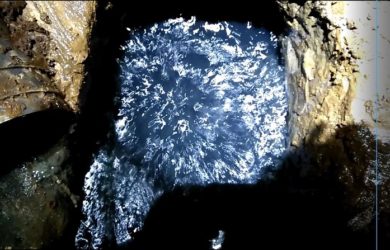 Water welling up through hole in chase at 2 litres per second
Solution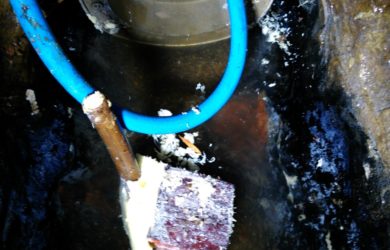 Hole in Chase plugged and sealed with Aqua Seal