Case studies
Cretex Pro-Ring™ for Parkes NSW
Parkes Shire Council required repairs to 43 damaged sewer manholes which had a range of problems including needing to be raised back to surface level, replacement of damaged and old heavy concrete lids, damaged frames as well as infiltration of rainwater into low lying MH's.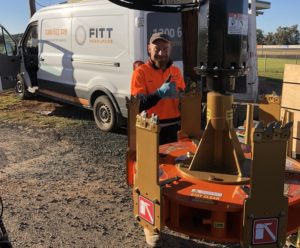 Of the 43 MH's needing works, 28 of these were located in roads with the remaining 15 located off the roads and also subject to infiltration. The MH's needed raising by typically between 19mm (3/4″) and 50mm (2″) with a number needing to meet various slopes and cambers.
Fitt Resources were engaged by Parkes Regional Council to perform the range of necessary repairs and Fitt Resources selected the Cretex Pro-Ring™ manhole grade adjustment system for the job for it's high strength, lightweight and ease of use.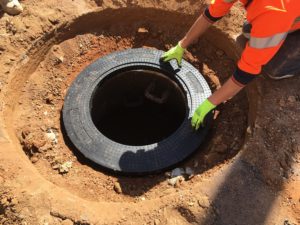 Being quicker and easier to install while exceeding the high demands of traffic and also providing a definite seal against infiltration, Cretex Pro-Ring™ provides a more cost effective, long term solution to adjusting assets to meet grade for both new and rehabilitating structures.
"Using the Pro-Ring™ is much safer, easier and time saving with less manual handling than heavy concrete rings"
Cretex Pro-Ring™ have been proof load tested to 50,000lbs (22,679kg passes AASHTO M306 H25) and with the large range of heights from 19mm (3/4″) to 152mm (6″) allow for very accurate adjustment to meet grade without the need for shims or packers that would create weak points and lead to costly early failure and leaks.
Using a combination of Grade Rings, Finish Rings and Angle Rings to meet both the road level and camber with a solid monolithic structure, Fitt Resources were able to quickly and cost effectively raise the lids to surface level, immediately back fill, reinstate the road surface and reopen the road to normal traffic with minimal interruption.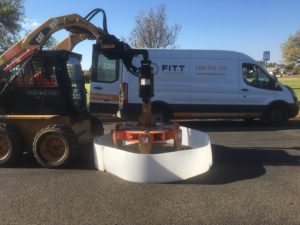 The old lid and frame were removed using Fitt Resources Mr Manhole tool which provides a clean, circular cut and complete removal of the old damaged components.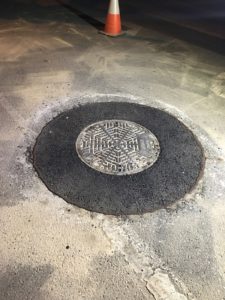 Following grade adjustment with the Cretex Pro-Ring™, installation of the new frame and lid, backfilling and reinstatement of the road surface, the road is ready for immediate opening
Photo's provided courtesy of Fitt Resources. Contact Richard Arthur r.arthur@fittresources.com.au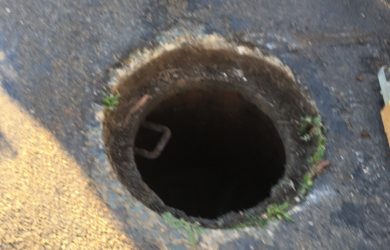 Example of one of the low Mh's in a roadway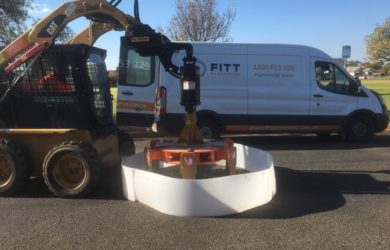 Old frame removed cleanly with Mr Manhole tool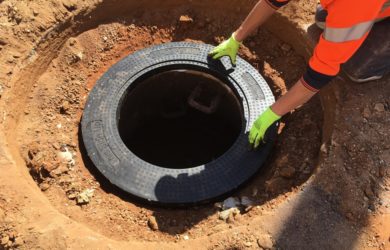 Positioning the Cretex Pro-Ring™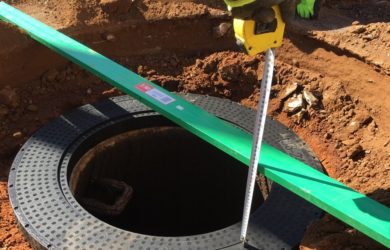 Checking grade and angle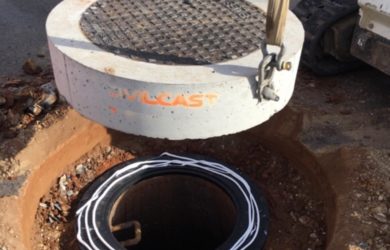 Lowering the new frame and lid onto the Pro-Ring™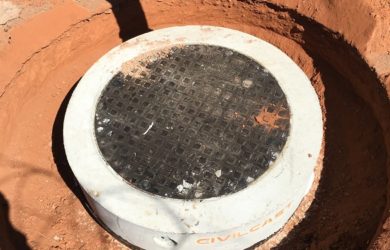 New Frame and lid in position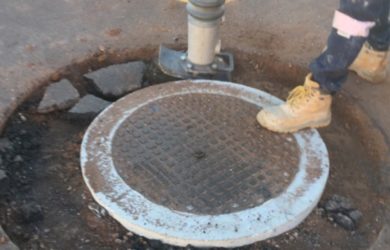 Compacting back fill around new frame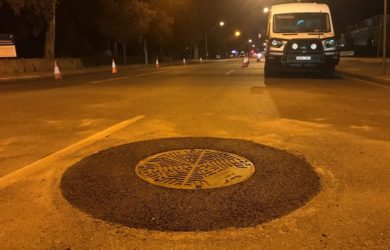 Completed and back in service