Case studies
Gator Wrap – Preventing Leaks
A pump station manufacturer was having issues with joint leaks developing and conducted an assessment of Infi-Shield Gator Wrap. They are now utilising Infi-Shield Gator Wrap as a standard part of their process to externally seal joints during construction. This is saving the construction crews and the company time and money by preventing the development of leaks in precast concrete joints in pump stations and maintenenace holes.
The water authorities (and their customers – ie the residents) inheriting these pump stations are also benefiting with a longer lasting, higher quality asset. This simple innovative process change by implementing high quality Infi-Shield Gator Wrap to seal the joints is protecting the inherent weak points (ie joints) and preventing the development of problems that ultimately erode the asset and cost water authorities in lost capacity and increased operational costs.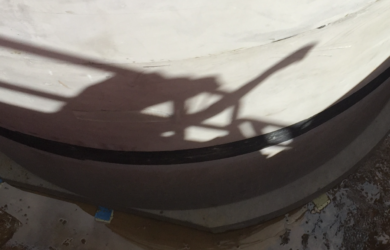 300mm wide Gator Wrap is used to seal the joints prior to back filling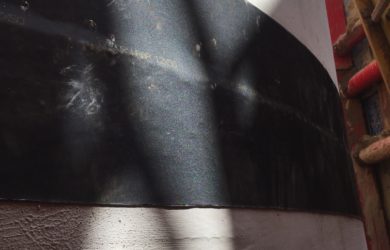 Close up of 300mm wide Infi-Shield Gator Wrap installed.