Case studies
Stopping high inflow / infiltration of water into sewer manhole
Problem: Active leak of water though vertical crack in sewer manhole wall of approx. 20 litres per minute or over 28kL per day, reducing network capacity can costing in excess of $19,000* per annum in sewerage operating costs alone
Solution: A number of holes were drilled through the MH walls to intersect the main leak as well as additional horizontal circumferential cracks. Aqua Seal was Injected into cavity behind the wall via the drilled holes and quickly expanded and set to stop the leak.
Result: 28kL per day leak stopped.
Comments: In stopping the leak, the water authority has immediately regained the lost capacity and reduced operational and treatment costs caused by the infiltration.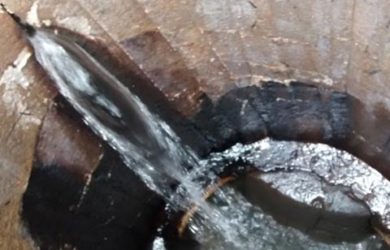 1. Inflow/infiltration through manhole wall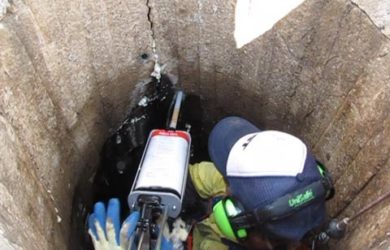 2. Start Aqua Seal Injection into active leak
3. Aqua Seal Expands and Stops Leak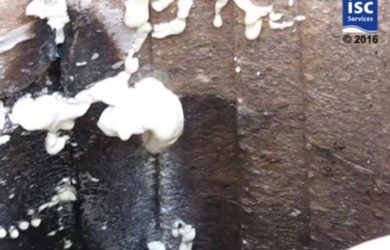 4. Leak Stopped by Aqua Seal